[68 icons]- PETE WENTZ - angie_1987
1
2
3
4
5
6
7
8
9
10
11
12
13
14
15
16
17
18
19
20
21
22
23
24
25
26
27
28
29
30
31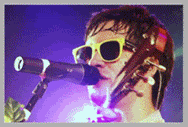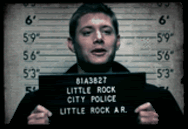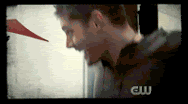 Brendon Urie quotes:
- "Hey, I'll be a pretty boy for money"
- "Jesus isn't real" [during a radio interview in cleveland]
- "Off the chain...off the wall"
- "What am I supposed to do!? 'Honey, I love you.' What is this!"
- "This is the seduction room...where I'm completely seduced by a stripper."
- "This is my first break. I hope this occurs more often...I like this."
- "WHOA! There's a one eyed cat running around here...it guards the stairwell."
- "Yeah, I man-handled that cop."
- "You smell so slutty right now."
- "Trip hop cabaret dance punk."
- "I don't have any pets, so I get to walk around the house naked. So I'm more free."
- "I made a video of it and put it on YouTube, it's called 'Dan Angel. Snow Freak.'"
- "I love Ryan as well."
- "He's just so attractive, I can't shut my eyes." [joking about sleeping in a bunk near Ryan]
- "I have my mother's hips...I have an apple bottom."
- "Piano lessons are in right now."
- "One year I was Subzero from Mortal Combat." [on past Halloween costumes]
- "WHAT? I'm not going to answer that question. Let's move on to the chocolate."
- "If I was a serial killer? How I would kill somebody? I'm actually a very compulsive person ... I'd chainsaw people."
- "If you're going to be eating, just don't, because all you're wrappers are going to be trash later on so...just don't eat."
- "If they had a Victoria's Secret, I'd be found browsing around it. I'm not going to lie, I'm curious, alright!?" [when asked what store he'd be found in if locked in a mall]
- "We're the manliest of men."
- "My balls dropped finally! I got hairs on them and have become hairy in places I didn't realize was possible."
- "Could I imagine being a piano? That'd be awesome. I'd throw a D-minor at you to make you sad, then an F-major to make you happy!"
- "Oh yeah, I've got one 'There Once Was a Man From Natucket,'..."
MY T.V. SHOWS LIST:
1.Supernatural
2.One tree hill
3.Smallville
4.Greek
5.Prison Break
6.Gossip Girl
7.Grey's anatomy
8.Angel
9.Stargate Atlantis
10.Eureka
11.Heroes
12.House M.D
13.Skins
14.Sarah Connor Chronicles
15.Private Practice
16.Worst Week
17.Reaper
18.Bones
19.H2O
20.Kyle XY
21.Veronica Mars
22.Dawson's Creek
23.Weeds
24.Vanished
25.Secret diary of a call girl
26.Dirt
27.Two and a half men
28.Lost
29.90210
30.Beverly Hills
31.Californication
32.Friends
33.Joey
34.Dexter
35.The big bang theory
36.Fringe
37.The O.C
38.the war at home
39.The secret life of the American teenager
40.Miami Ink
41.Desperate housewives
42.The L word
43.Being Erica
44.Kath and Kim
45.Brothers and sisters
46.Scrubs
47.Nip/tuck
48.Criminal minds
49.Glee
50.Roswell
angie_1987
25 March 2009 @ 11:54 pm
[68 icons]- PETE WENTZ